The Outdoor Living Foundation System is the perfect way to add crystal clear audio to your outdoor entertainment space. The system consists of 8 satellite speakers and 1 in-ground subwoofer that are designed to evenly distribute sound in your yard, giving you maximum coverage all without disturbing the neighbors. The system all but disappears in your landscaping and can be easily powered by a typical stereo amplifier. Its all-weather construction means you can enjoy many years of maintenance free entertainment, any time of year. Simple setup. Stealth appearance. Incredible sound.
The MartinLogan Sound
There are many outdoor solutions available on the market today, but few seem to prioritize performance. By applying our decades of experience in designing world class speakers for inside the home, we genuinely believe we have helped bring true high-performance sound outside.
More Performance, Less Complaints!
Using multiple speakers with a subwoofer ensures that sound is more evenly distributed throughout your yard and allows the system to be more easily heard at lower volumes which also helps avoid noise complaints.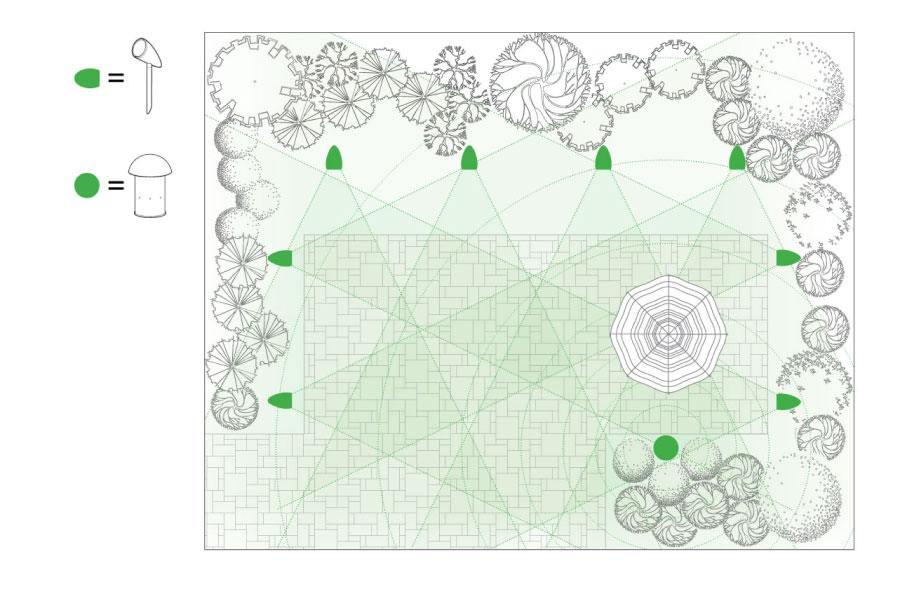 High Performance, Simple Setup
This system can easily be driven off a traditional stereo amplifier and its toolless assembly makes installation simple. 
All that is needed to finish the job is a shovel, a pair of wire strippers, and some outdoor/burial speaker cable.
All- Weather Design
MartinLogan Outdoor Living products have undergone rigorous testing to earn their IP54 (Satellite Speakers) and IP58 ratings (Subwoofer). This means that Outdoor Living products have been built, tested, and certified to survive the elements for many years of worry-free operation.
The goal of the Outdoor Living series is to provide crystal clear audio that evenly covers the yard while blending in with your landscaping. Traditionally, outdoor speakers are quite similar in appearance to their indoor counterparts. Of course, their all-weather construction and mounting hardware make them ideal for outdoor use, but their appearance is generally all but subtle. Traditional outdoor speaker solutions are typically not used with a subwoofer and rarely deploy enough channels to cover an area evenly. This results in listeners having to turn the volume up to get adequate sound where it is needed, often resulting in noise complaints.