Beskrivning
The lost recordings – a Collectors item
The loss of the recording has remain a tragedy since, for the emotions disappeared with it.
After an epic adventure driven by passion, we managed to find this unique masterpiece as well as two other recordings of jazz music masterpieces.
Unreleased recordings exhumed
Our epic journey started with Fondamenta, a label who helped us build a team of highly skilled sound archeologists. Over more than a year, they travelled the globe, searching for those missing recordings, lost in the vast array of archive centers.
The restoration and remastering work of the analog tapes could not have been performed as perfectly without the help of Fondamenta. With Expert, they managed to develop a unique process called Phoenix Mastering allowed us together to recover an incredible sound quality.
Vinyl
Vector of absolute emotions, the vinyl is a great analog medium capable of transmitting all the heat and character of an old recording with subtlety. That is why this medium, pressed in 180gm to guarantee anaudiophile quality, was a natural choice for such a unique collection.
Produced in one of the world's best vinyl pressing factories and featuring an exclusive design, the vinyl's collection reaches perfection.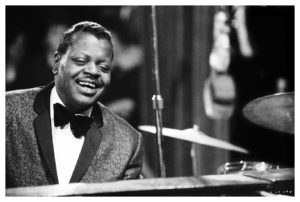 A very limited edition!