MER INFORMATION HÄR
Discover the new Escape P9 speaker!
The EscapeTM P9 delivers the most detailed sound reproduction using 4 individual 3-inch full range drivers utilizing polypropyle (PP) cones with aluminium dust caps, linear flat spider, vented voice coil and a powerful optimized magnet structure. The 8-inch subwoofer features a custom designed composite fiberglass reinforced basket, oversized magnet, polypropylene (PP) cone, linear flat spider, vented voice coil for both powerful and deep accurate bass performance.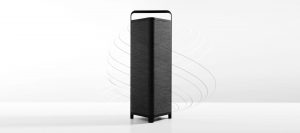 The entire system is driven by an extremely efficient audiophile digital amplifier and its sound is both tailored & user adjustable with its on-board dual 24-bit DSP processors.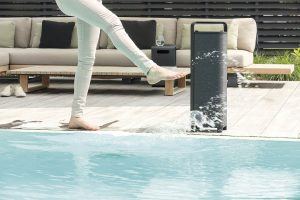 Water resistant
One Speaker Multiple Audio Inputs
Bluetooth aptX or AAC, USB Flash Drive, Google ChromeCast Audio Module, external audio sources…connect it and the P9 will play it!