Beskrivning
Frequency response (bandwidth) – 5hz to 20khz
Loudspeakers – 1 Full-range per earbud
Digital to analog converter – THD: <0.1% 1kHz, 94dB
Dimension – Earbud: L: 33 mm | W: 18mm | H: 15 mm
Charging case: L: 78 mm | W: 54 mm | H: 28 mm
Weight – Earbud: 8g
Charging case: 76g
Connectivity – Connection to a device: via Bluetooth 5.0 BLE/2.4GHz
App – Download the Gemini app to choose your settings and fully customize your experience.
Battery Specifications
Earbud battery: Li-ion (70mAh/4.4V) | 6 hours of music playback (up to 8 hours with ANC off) and 4 hours with voice-call (up to 4.5 hours with ANC off)
Earbud charging time: 1.5 hours for a full charge
Charging case battery: Li-ion (650 mAh/4.2V) | 24+ hours of listening
Earbud lifetime after 5-min charge:
Case charging time: 3.5 hours for a full charge
Case compatible with Qi technology (inductive charging)
Charging cable for the case: USB-C to USB (cable length: 50cm)
Devialet Gemini
Meet a new generation of earbuds. Sound is music we love, noise we wish to avoid, and voices we do not want to miss. Introducing Devialet Gemini True Wireless earbuds: giving you the best of sound, in all its dimensions. Transforming fifteen years of acoustics R&D and engineering into a portable design you can enjoy on the move.
24+ Hours Of Playtime
Devialet Gemini boasts more than 24 hours of battery life, providing more than a day of an immersive listening experience. Up to 6 hours of playtime with a single charge.
Fits All Ears
Gemini's shape is designed to fit every type of ear. Choose from a set of XS/S/M/L eartips and make yourself comfortable. The Devialet Gemini app only needs 5 seconds to determine which tips best suit your ears.
Full control at your fingertips
Gemini's ergonomic shape has been carefully designed for effortless usability thanks to an all-in-one touch button at the rear: switch on the patented Active Noise Cancellation or Transparency modes, activate your voice assistant, play/pause your music, and more, all while enjoying a perfect fit, no matter your ear shape.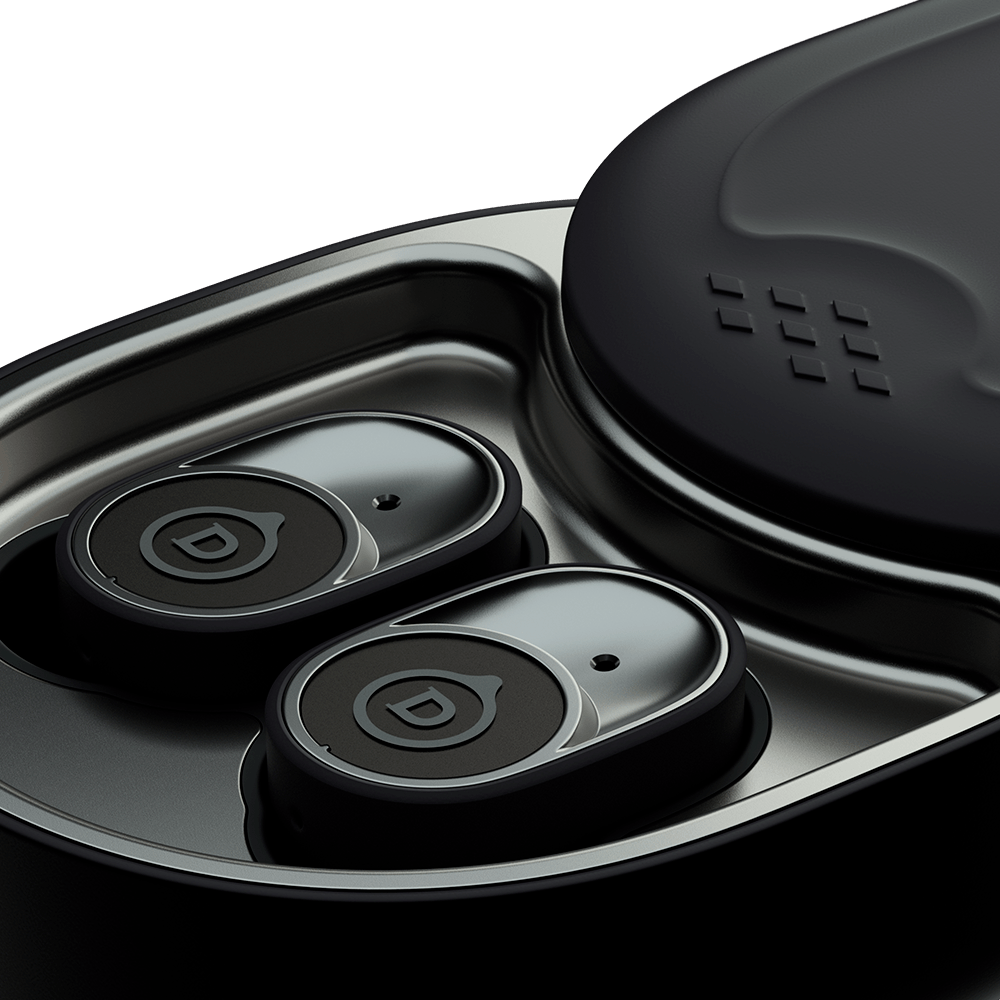 One Push To Talk To Your Voice Assistant
Activate your Siri or Google Virtual Assistant in one touch.
State-Of-The-Art Voice Call
Your earbuds will automatically deliver an adapted level of noise cancellation when you answer a call. So you can focus on what matters.
Bluetooth 5.0
Enjoy music at its finest thanks to Qualcomm®️ aptX™️codec, which delivers the latest, highest-quality Bluetooth audio.
Built To Withstand
IPX4 rating guarantees resistance to dust and water splashes.
Take Full Control Of Your Earbuds
The Devialet Gemini app gives you full control of your earbuds. Tailor your device to fit your ears.
Easy Pairing
Instantaneous pairing for seamless listening.

A Customized Ear Profile
Devialet Gemini scans your ears to determine which eartips will prevent acoustic leakage and ensure the optimal listening experience.
Choose Your Mode
Three dedicated modes for every situation. Five adjustable levels to make each one work for you.
Tailor Your Inner Sound
Make the most of every performance by selecting the above mode and presets combined with the 6 bands equalizer. The greatest sound is the one you choose at any given moment.